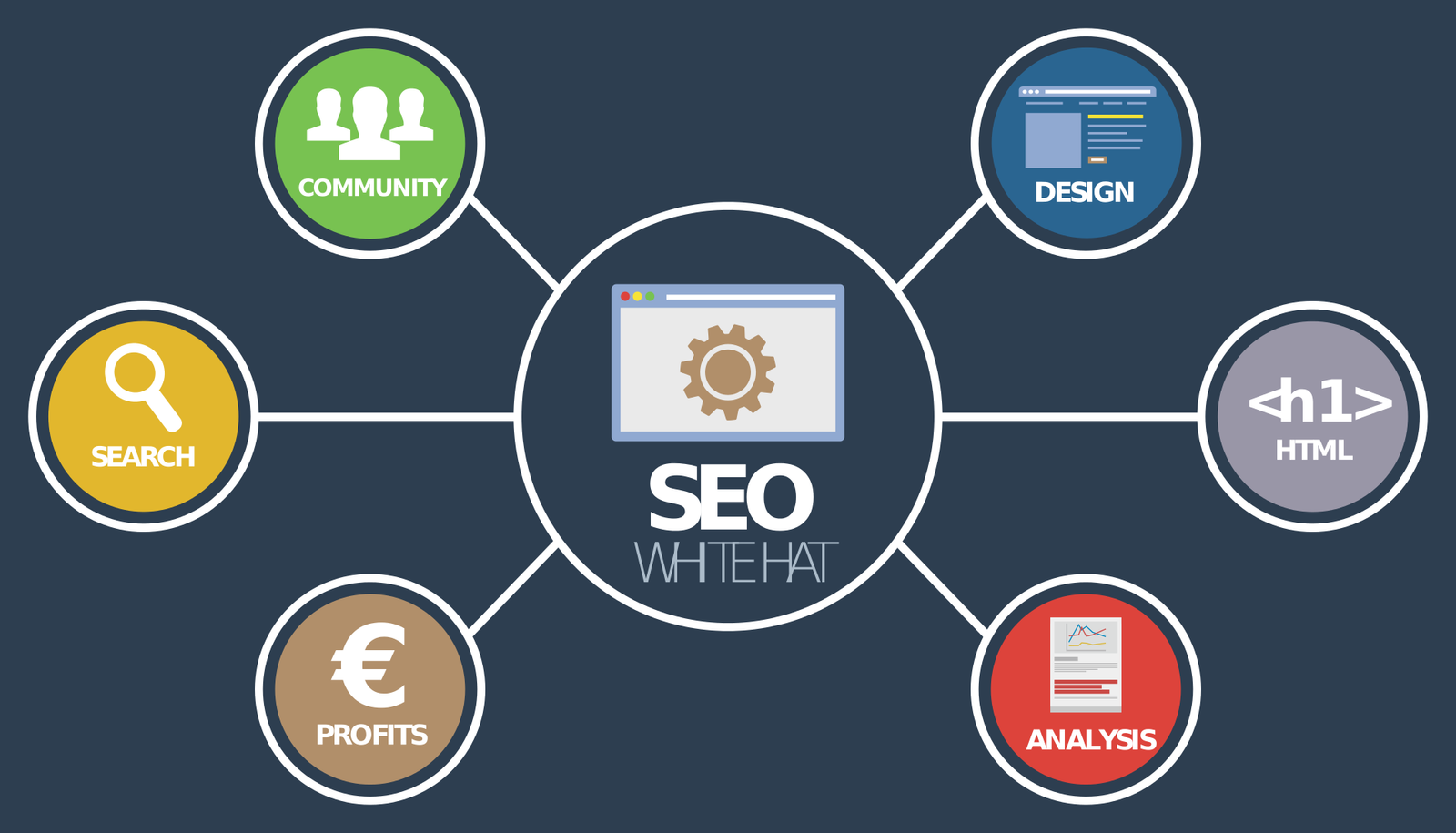 Search engine optimization is the process of improving the quality and quantity of website traffic to a website or a web page from search engines. SEO targets unpaid traffic rather than direct traffic or paid traffic.
1. It's the biggest driver of website traffic, still to this day
Google is undoubtedly the main traffic driver for many websites. Of course, there are exceptions. Some businesses are built on Social Media. But most retailers and service providers use Search Engines to appear from the right people, at the right time. That means that, as an SEO, you are the biggest cog in the digital marketing machine. Go you.
2. It's the broadest field of marketing
SEO is without a doubt as broad as it gets. There are a handful of major disciplines within SEO such as technical, outreach, insight, account management and content. Each of these requires different skill sets, from numerously to literacy, computer sciences to multimedia, communications to creativity. As a result, there is so much to learn and discover that a career in SEO is both challenging and rewarding, exciting and interesting.

3. It's as niche and specialist as you want it to be
While SEO can be broad, the field is big enough for induvials to specialise in a chosen field. SEO teams, whether in-house or agency side, will comprise of specialist members including technical minds, creative writers, analytical types, strategic thinkers and great communicators. A Digital PR Exec can sit next to a Web Developer, both be working towards the same goal but in completely different ways and with completely different skills.

4. There is always something to do
SEO can be a job well done, but never a done job. Getting a site up to high standard is challenging enough and can take years. Even if a site is performing well, there is always more to be done. Whether it's ensuring sites remain aligned with Google's algorithm updates or expanding the keyword pools to target, continuing to build links and drive ranks, or on-going performance analysis and insight. SEO is in an on-going investment.

5. Touches on all other channels
There's no such thing as an SEO silo. As such a diverse channel, it builds bridges across companies, from PR teams to products and service, commercial strategists, to social media teams, coders to decision makers. You could even find yourself working with HR to optimise their job listings! SEO can be placed at the heart of any larger company. It's that important.

6. Problem-solving
There is nothing quite as satisfying as solving a problem especially in the land of SEO. To solve problems, you need to be expert, conduct detailed investigations and deploy educated guesswork. Getting it right and seeing a shift in performance is highly rewarding.

7. Accessible to all – no qualifications needed
Sure, it can't hurt to have a degree in communications, IT, web dev, marketing, business, whatever, but it's not really necessary to enter into SEO. Because the field is as broad as described, there is literally something for anyone. To get your foot in the door, just show a little savvy and interest and to progress, just listen, learn, test and learn again.
Those in the industry are constantly sharing and support each other, trying to outwit the powers that be (Google) and so it's easy to pick up tricks and ideas. As SEO evolves, just evolve with it (or ahead of it).

8. Strong career development
Once you're in, you're in. You can focus on a favourite area like influencer marketing, coding, analytics, or strategy. Alternatively, learn what you can and expand your knowledge into other areas of SEO, becoming a jack of all trades (as well as a master of some!). Finally, progressing into a management role.
Going beyond that, you why not pursue (PPC) paid ads, display and affiliate marketing, content marketing, and so on. In under 10 years, you could well find yourself as "Head of Digital" within a FTSE 100 company. Fact. Or start your own consultancy. The opportunities are quite limitless.

9. Fantastic community
To many, SEO is a more than a career, it's a community. Some may even go as far as to describe it as a life-choice! The industry thrives on community knowledge, conventions, networking and competition (trying to outrank your opposition). It's quite sporting, really. Join the conversion on such websites as:
Moz | Search Engine Journal | SE Roundtable | Search Engine Land to name a few…
10. It's creative
If you like creativity, there's plenty of it in SEO. Mainly in the Digital PR & Content Marketing space. You need to generate ideas which will gain attention from some of the most discerning audiences out there – the press! Good ideas are hard to come by and there's always room for creative people on SEO teams.

11. It's complex and challenging
Google's algorithm is vastly complex. In fact, it is believed that no single person at Google can fully manage and develop each element of it. The profession doesn't come with a manual and so SEOs have to figure it out as they go to achieve high ranks which poses significant challenges. All in all, there's never a dull moment.

12. It's extremely valuable
The founding principle of SEO for commercial gain is that a business appears in search results when someone is looking for solutions and answers. For instance, "pizza near me". Appear in Google and get the sale, don't and the sale goes to whoever does appear. The result is that SEO can make or break a business.
On a grander scale, there are billions of Google searches a day. Take "cheap laptops" for example, this gets nearly 50k monthly searches in the UK alone. That's just one keyword!
SEO is serious business.

13. It can be done remotely
All you need is a laptop (even a tablet!) and an internet connection. You can work flexibly from home, take the office to a coffee shop or even be optimising your client's websites while relaxing in the south of France. Obviously, this depends on your role and situation, but it's a possibility never the less.

14. You can help family and friends with it
The chances are, you have friends and family who have their own businesses or projects which could benefit from your expertise. So, help them out and optimise their sites. You'll feel great and have a hugely positive influence on their successes. If you can demonstrate improvement and room for growth, they may even put you on the payroll.